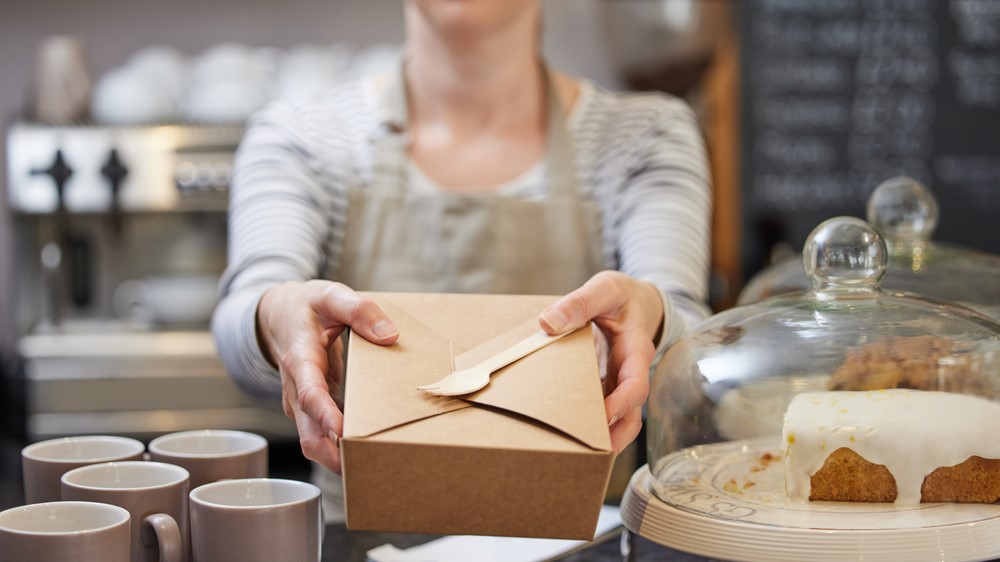 Successful reuse in foodservice requires time and flexibility
Source:
EURACTIV
Achieving a new balance in the way food and drinks are served in single use and reusable containers requires careful preparation, progressive introduction and feasible timelines to be safe, sustainable and sustained long-term.
The foodservice packaging value chain welcomes the revision of the EU's seminal packaging and packaging waste directive as a clear
opportunity to build a more sustainable sector
and a chance to replace the negative "us" and "them" atmosphere that characterised the single use products directive process in 2018 by
a more collaborative approach
, sharing the job of designing and delivering long-term sustainable success.
360° Foodservice
is ready to work collaboratively with the EU institutions on a plan to design and build a future framework for
safely and sustainably serving food and drinks across the EU
– one that is ambitious, yet feasible to implement; rigorous, yet acceptable to consumers; and realistic in its timelines to allow smooth transition.
The foodservice packaging value chain urges the EU institutions – and especially the Commission that holds the pen on the revision of the packaging directive –
to ensure that there is enough flexibility built in to future legislative proposals
to address adequately the nuances of the foodservice sector, where packaging plays such a particular role,
and thereby make change a lasting success
.
The 1994 directive has been massively successful in creating a single European market for packaging and packaged goods, while also changing business models and consumer habits to achieve high levels of separate collection and recycling of used packaging.
This evolving process has been a careful, incremental work of decades
.
Today, the Commission is aiming at what equates to
a total paradigm shift in the use of packaging in all sectors
which goes far beyond what the packaging directive has achieved so far in a highly complex market for packaging and packaged goods.
For its part, the foodservice packaging value chain is up for such change, it sees the future beckoning
.
However,
"catch-all" approaches in the packaging directive are unlikely to be the best instruments for creating a sustainable shift to a new balance between sensible single use and responsible reuse in the foodservice sector
.
The directive (or perhaps even a directly applicable EU "regulation", as currently mooted) should
set the trajectory and the broad framework
but it should
not
then leave individual member state governments to make their own way in the absence of clear concepts, definitions, legal structures and operational guidance. This would inevitably result in diverging national measures that undermine the single market and block EU-wide progress. A more specific, nuanced approach is needed.
For the next round of change where reuse will be centre-stage,
made-to-measure thinking and adapted measures are needed for specific sectors and packaging applications
, especially in the very complex world of serving food and drinks to consumers for consumption immediately or soon after they have been purchased by the hungry or thirsty consumer.
There is
an important political opportunity
for the Commission to
drive coherent, lasting and above all truly sustainable change in a collaborative way while protecting the single market
. The latter has been and remains the principal driver of growth and prosperity in the EU for three decades.
In addition, we have to learn from the mistakes of the past, when rushed measures targeting foodservice packaging and related items were implemented at the detriment of EU businesses that witnessed non-compliant and potentially toxic products entering the EU market from third countries and competing unfairly with safe and compliant products made in the EU.
Compared to last century when "reuse" was the "norm", society today functions very differently, both in terms of the way people live and how business is done. Everything is more complex than it was thirty, twenty, even ten years ago.
We cannot turn back the clock but we can develop some
new modus operandi and infrastructure that will change the way society thinks and behaves and in the process reduce greenhouse gas emissions
– our biggest collective challenge today. Everyone, the Commission rightly tells us, must play their part in this.
It is in this context that we must see the future revision of EU packaging rules and adaptation of the way food and drinks are served in Europe. The fundamental drivers are no longer securing the EU single market for packaging and waste prevention but, rather,
preserving the existing single market and meeting the 2050 net zero emissions target
because the latter is central to the EU's current economic and industrial development plan, the European Green Deal.
In other words,
the waste prevention element is now conditioned by the emissions reduction philosophy
.
It is key, therefore, that
any change in the packaging rules delivers real net emissions cuts.
This is surely feasible but not straightforward and will require more than setting what could easily become somewhat arbitrary reuse targets and a theoretical list of policy measures.
To cut the emissions generated by extracting and converting the resources used for making single use packaging, the Commission thinking is that it is essential to cut the overall consumption of such packaging by waste prevention measures and, crucially, by replacing single use containers by reuse systems
where these are more sustainable in practice
.
Anyone in the business of serving food and drinks in the EU today who has thought about it carefully, recognises and accepts the direction of travel in current EU policy towards
less reliance on single use items and smart introduction of reuse systems, provided that the more sustainable option is chosen in each case
. In practice, the optimum choice is not a foregone conclusion in every context and application. But who today knows which, what, when and where?
The honest truth is that
nobody knows yet
– not the foodservice packaging value chain, not the Commission and its consultants nor the Member States.
This is why collaborative work is needed
to identify the plethora of different contexts where food and drinks are served today (and the future trends that we can already see emerging) and to assess how to build the best sustainable packaging solutions and infrastructures for each.
Work on packaging systems and infrastructure, end-of-life solutions and consumer acceptance must go hand-in-hand. That takes time but is worth pursuing first as it will make it possible to accelerate change successfully in a second phase.
Preparing, serving and delivering food and drinks is no longer an "incidental", it is a vibrant part of the contemporary EU economy in its own right
, generating growth and jobs in local communities, often revitalising struggling urban high streets as traditional retail has moved out-of-town or online.
Policy-makers must
recognise the scope and diversity of foodservice in Europe
, where people expect to access
a myriad of gastronomic offerings
and to be able to
eat and drink safely
on the way to work or leisure activities; at festivals and sports events; as they travel across borders, on the surface or in the sky; fast and slow; at night and during the day.
Food trucks jostle with quick service restaurants, snack bars with coffee shops; supermarkets and convenience food stores vie with office and institutional foodservice outlets. Takeaway and delivery that boomed during the coronavirus pandemic is here to stay. This is foodservice today.
The resulting
complex landscape requires tailored solutions
that deliver
demonstrably more sustainable outcomes
in each case (these may vary from place to place); acceptance of single use where this is sensible; setting of realistic targets and feasible timeframes to transition to reuse solutions where this is responsible. And to identify the best environmental options in each case,
a life-cycle approach is needed that is adapted to each application and context
.
Reuse infrastructure systems (quasi-non-existent today) need to be
designed, tested and built
.
Digitalisation
may play a crucial role in the evolution of some reuse systems in future but where and how needs to be understood.
Both one-way and reusable packaging solutions should also be collected effectively, sorted and recycled at end of life
to further reduce consumption of primary raw materials.
Most of all, it is v
ital to build widespread consumer acceptance of and participation in reuse systems
. Without this "buy-in" little can be achieved in practice. Otherwise, reusable items could become a litter problem in their own right and society could end up consuming more primary raw materials, not less.
All this argues for a modulated approach in the revision of the packaging directive, not "catch-all" provisions that are simply not tailored to the realities of the foodservice sector in the EU today and tomorrow. 360° Foodservice is ready to play its part in navigating the journey to sustainable success.